Please meet the team members of our diligent Client-Care Coordinators!  Collaborating in detail with doctors and staff, these liaisons hold themselves to the highest standards of customer service and patient care. Email our client-care coordinators at staff@tidewatervethosp.com.
Alex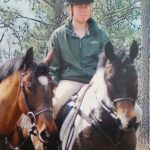 Alex became part of the TVH team in 2013. She started riding and working with horses when she was fourteen. In 2010, she graduated from the University of North Carolina at Greensboro with a degree in Biology. She lived and worked on a large horse farm, owned by two veterinarians, and she gained experience with the owners personal menagerie of cows, goats, sheep, and pigs. Alex has assisted with caring and training two packs of hounds, one Basset and one Foxhounds.  Alex spends her down time snuggling up with a book and enjoying her Beagle Penny.
Lori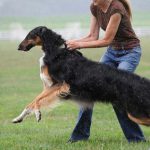 Lori joined the TVH crew in 2008. She has had all kinds of animals throughout her life. And, at this time, she is owned by 5 Borzoi. She competes with the Borzoi at conformation shows, lure coursing, straight racing, oval racing, barn hunts, and is adding obedience and agility to the list. She and her husband moved to Southern Maryland in 1999, and have one married daughter in Texas and one married son in San Diego. Melissa started working at TVH in 2008, as a graduate of Chopticon High School. She has 4 dogs: Rock-It is a Great Dane; Zeus is a Pit Bull; Nola is a Pit Bull Mix and the oldest; Torque is also a Pit Bull Mix and the youngest. And, she has a long-haired calico cat Olivia and Siamese-mix Elsa. She has 2 children, Connor and Landon. Her favorite way to spend the weekend is with family and friends.
Sue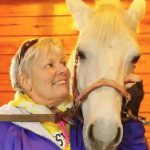 Sue joined the TVH family in 1990 and has been a leader in giving endlessly. She not only takes care of clients and patients, but also cares for all of her co-workers with extraordinary style. Dr. Parks and Dr. Runde were the only doctors at the time she started at TVH. She still remembers how excited she was to hear the words, "You're hired." She claims that she talked too loud and way too fast, but settled in to be very good at her job. She has watched the practice grow in doctors and patients, and has gotten all of her pets through the job, one way or another. When at TVH for an appointment, just ask Sue about her many pets because she is ready to tell some stories! She loves her job, and all the people and pets that have come into her life. She looks forward to being part of the TVH family for a long time to come, and the TVH family is so glad to have her!
Leigh
Leigh joined our team in 2014 after retiring from the public schools. She and her husband moved to Southern Maryland after he retired from the Navy to work for an airline. They have two children. Their daughter lives in Baltimore, and their son, his wife and daughter live in San Diego. Leigh has all sorts of animals. Currently, she has 2 horses, 4 dogs, and 7 cats. In her free time, she enjoys riding her horses, water sports, gardening, sewing, but most of all, spending time with family and friends.
Wendy
​Wendy became part of the TVH team in 2016. She enjoyed riding horses as a child and continues as an adult. In 1997, she graduated from Towson University with a degree in Biology. She has three children and enjoys spending time with them, reading, cooking, and exercising.